One of Many Iguanas in Cancun!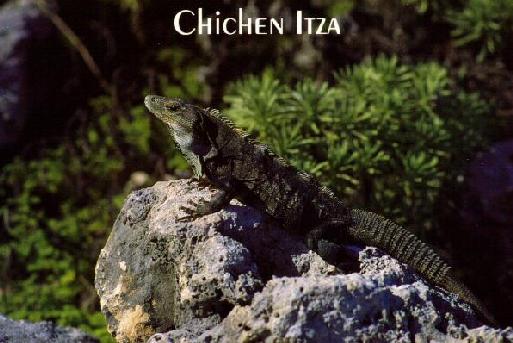 Our Hotel, The Royal Solaris a dream hotel where we'd love to go back some day!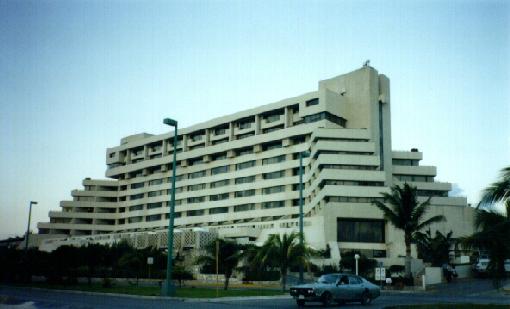 This is the view from our bedroom, Great Waves and lots of Sun!!!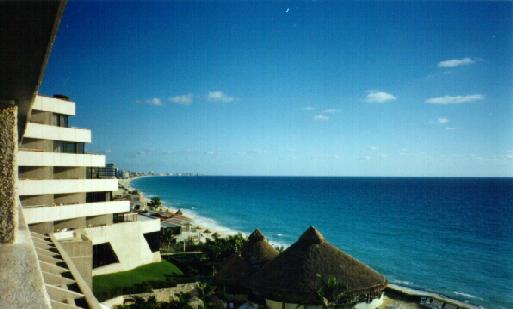 At The Beach: The Waves were incredible!!! BLack flag the whole week!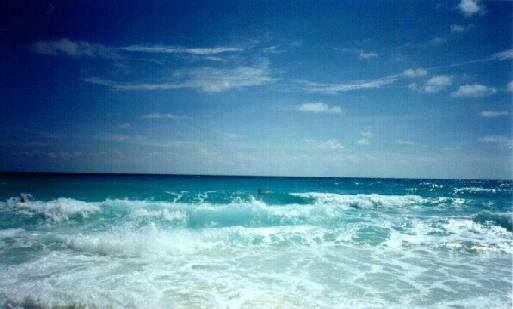 Chichen Itza: View of a great Mayan Temple
(rear view)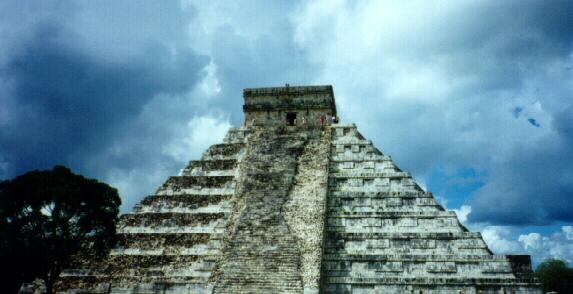 Another view of this incredible Mayan Chef-d'oeuvre! (Side view)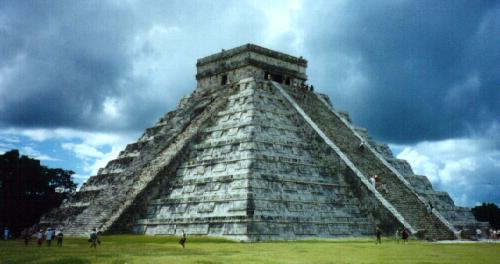 The Ball Court: Very impressive buildings where the Mayans used to perform their sports!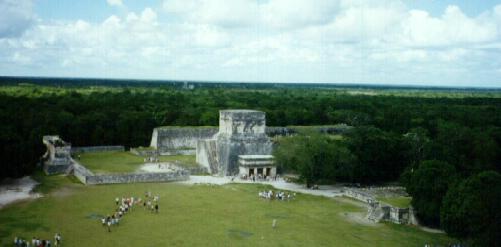 Thierry (me) and Mona (my girl!) on the steps of the Temple!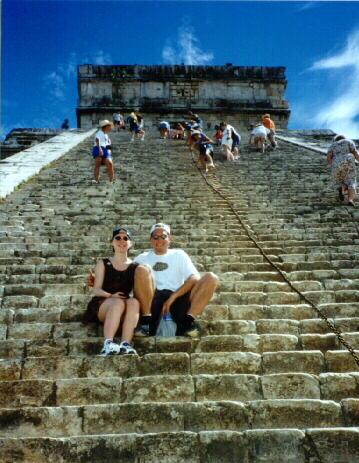 TEMPLO DE LOS GUERREROS: Temple of the Warriors!!!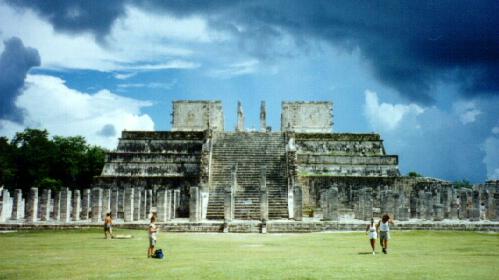 Le Temple des Guerriers
©These Pictures are the property of Mona and Thierry and are not to be reproduced without our authorisation.